'Fun and energetic'
The Stage

'The first adjectives which came into my critical mind when the curtain fell on this musical version of the children's classic were brilliant and delightful. So I turned to my ten year old grandson, Jesse, for a more up-to-date appraisal and he came up with 'cool and energetic' which I think can be classed as the modern equivalent.'
Chiswick Times

'An ideal Christmas show for youngsters and their parents getting a little bored with the never-changing Panto routines '
Richmond and Twickenham Times

Itís Christmas time when the most surprising things can happen. The Famous Five come alive, set sail and go adventuring once more! There are castles to explore, dungeons to escape, baddies to beat, treasure to find and lashings of ginger beer to be drunk. Join Julian, Dick, George, Anne and not forgetting Timmy for a ĎJolly Good Show!í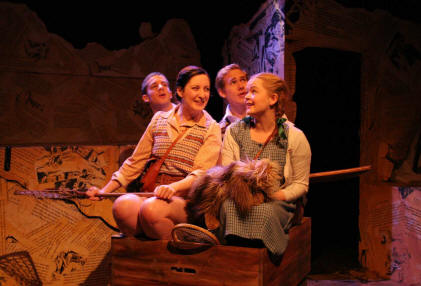 From some of the most successful children's stories of all time Enid Blytonís timeless characters and mysteries provide the inspiration for a new musical adventure for children of all ages and grown-ups too. An affectionate reminder for anyone who has ever enjoyed the Famous Five books and the perfect introduction for those who havenít yet.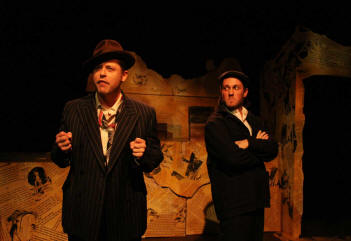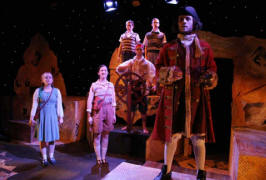 Filled with fun and music, a little bit of danger... and a dog!
From the same creative team that brought you last year's sell-out Christmas spectacular at the Tabard Theatre, Stig of the Dump. West-End Director Russell Labey (Whistle Down the Wind, Chitty Chitty Bang Bang, New Boy) returns to the Tabard with composer Leon Parris.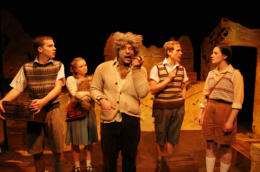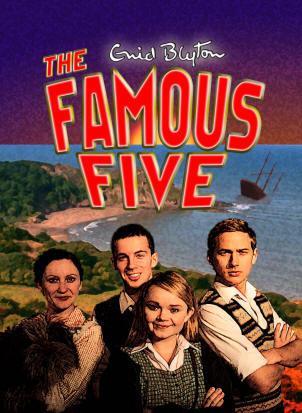 Tickets £16 adults / £13 concessions and children
BOOK NOW

Please book early as performances do sell out.