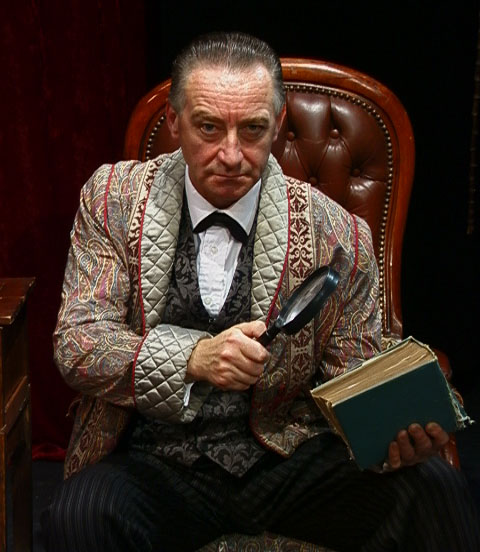 Mon 24 Nov - Sat 29 Nov 2008
Mon – Sat 7.30pm Sat Matinee 2.30pm
Tickets £13 (£11 concs)
This production has now finished.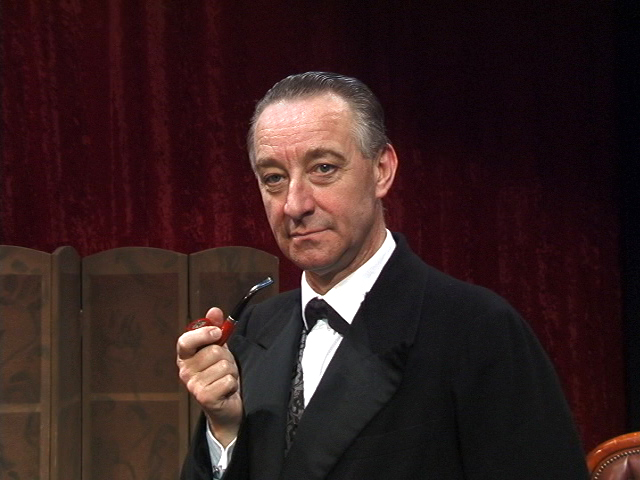 makin projects & Yvonne Arnaud Theatre present

Roger Llewellyn
in
Sherlock Homes...
the Death and Life
By David Stuart Davies
with original music by Simon Slater
Directed by Gareth Armstrong



The World's Greatest Detective refuses to leave the stage!

"Roger seems born to play the part, commanding the stage alone while playing to the audience and unseen characters with humour and panache"
Living in Surrey

"This is a truly great production, a wonderfully written, beautifully directed play that perfectly hits the mark that lies between the play of ideas and the play of entertainment"
Brighton Magazine

A wryly humorous tale of murder, mystery and the occult. Arthur Conan Doyle tires of his famous sleuth and creates arch villain Professor Moriarty to dispose of him. But Doyle's obsession with raising the spirits of the dead clashes with his fictional creations, who return to thrill, intrigue and mesmerise us.

Tabard Theatre
2 Bath Road
London
W4 1LW
Box Office: 08448 472 264
Enquiries: 0208 995 6035