This Christmas, the Tabard Theatre brings you Honk!, an exhilarating family musical based on Hans Christian Andersen's inspirational tale The Ugly Duckling.

Last year it was Cinderella by Rodgers and Hammerstein, this year
it is HONK! by Stiles and Drewe. Well it is quite possible that
those who go and see this wonderful production may find that they enjoy it even more than they may have enjoyed Cinderella.
Chiswick Herald

Chris Hone's cleverly attractive yet highly functional design draws the audience into the world of the "farmyard"
Broadway World

As 'Ugly' is hatched under the adoring gaze of his proud mum, Ida, his musical adventures begin. Soon after Ugly is born, he is seduced away by a wily Cat who wants to eat Ugly for dinner. Eventually, Ugly escapes but has no idea how to return home.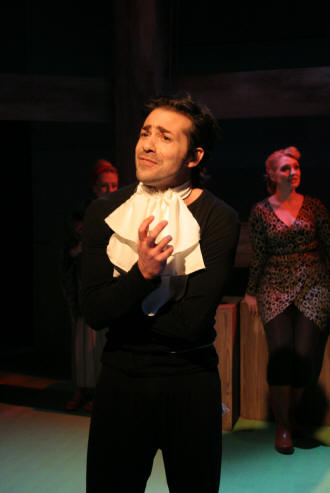 Along his way, he encounters a beautiful swan, a flock of Geese and a Bullfrog to mention but a few. Join Ugly on his journey to see if he finds his way home and discovers who he really is.

Since it first hatched in 1993 Stiles & Drewe's musical Honk! has winged its way around the world in over 8000 productions. A world-wide stage sensation that has been seen by over 5 million people, Honk! has won multiple awards including the 2000 Olivier Award for Best Musical.

This Ugly duckling musical, with a score brimming with wit, melody and unexpected emotion, will enchant and delight the whole family.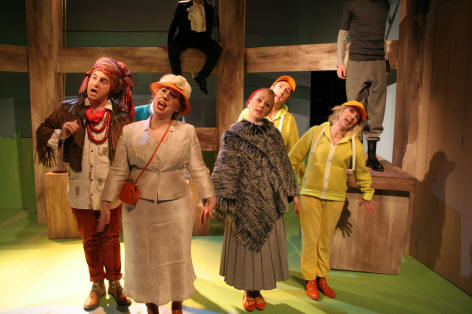 TICKETS NOW ON SALE - BOOK NOW
Call 0208 995 6035 if you have problems booking or have any enquiries