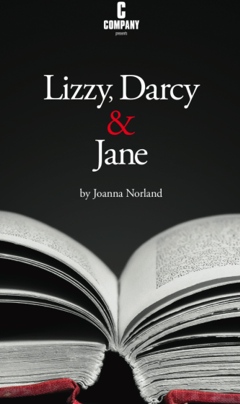 C Company presents...
Lizzy, Darcy & Jane
by Joanna Norland
When Jane falls in love with the perfect man, she finds in herself the perfect woman - meet Elizabeth Bennet. When her real-life romance sours, she sentences Elizabeth and herself to marriages of duty. Darcy may save Lizzy but only the author can save herself.
8th Jan - 2nd Feb 2008
Tues - Sat 7.30pm
Sun 2.30pm
£13 / £10 (concs)
This production has now finished.
Tabard Theatre
2 Bath Road
London
W4 1LW
Box Office: 08448 472 264
Enquiries: 0208 995 6035