Rough Haired Pointer
in association with the Tabard Theatre presents
THE BOY WHO CRIED
by Matt Osman

Following critical acclaim
at the Hope theatre,
this inventive and creative new play
transfers to the Tabard theatre
for one week only.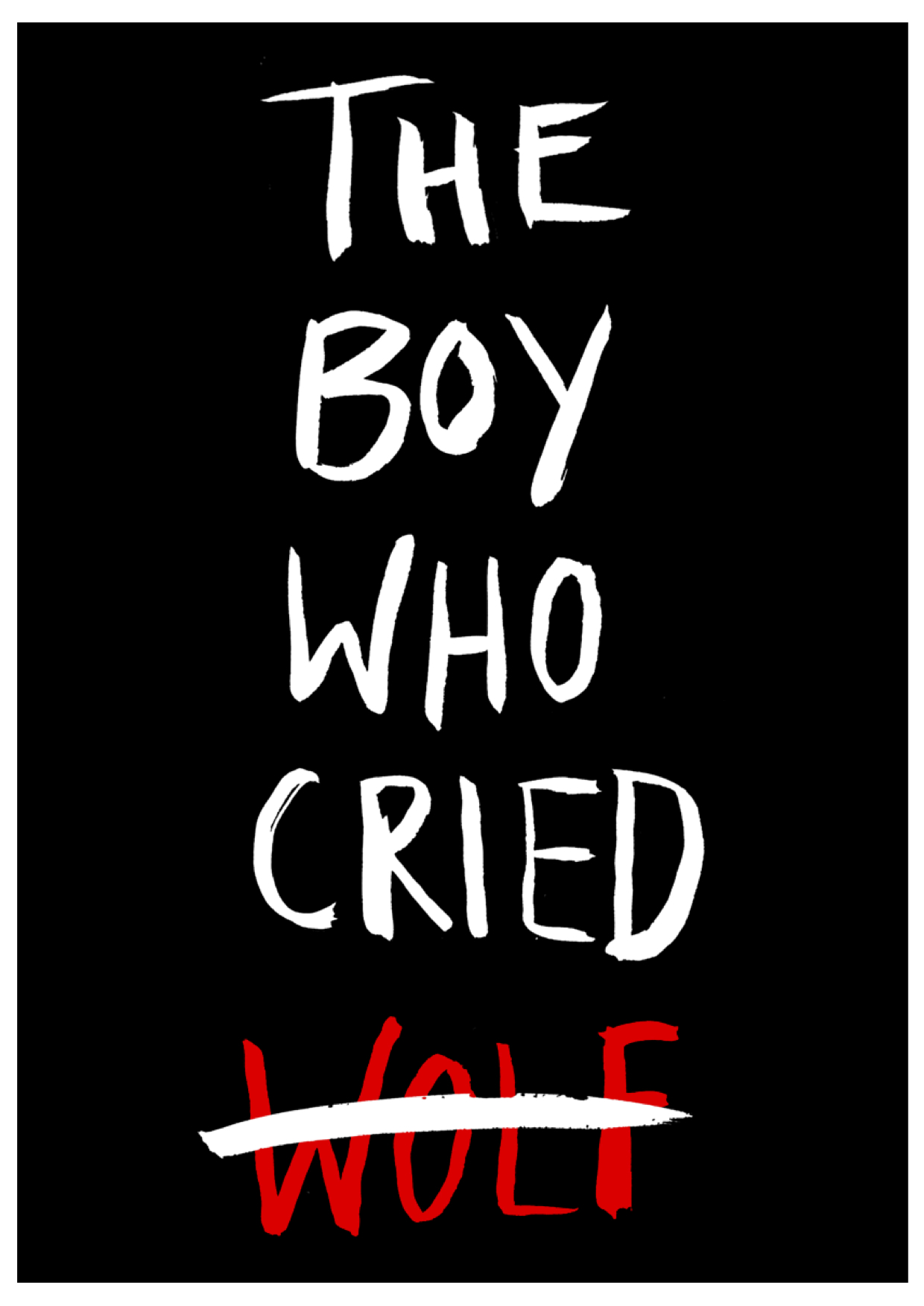 'Rough Haired Pointer roll werewolves and absurdism together in this imaginative, blackly comic look at alienation and our fear of what might be lurking inside other people…. Fiercely original and sharply funny.'
TimeOut – Tom Wicker

'a paranormal mystery with some 'bite'!'
An 'original play that's not afraid to take risks.' Everything Theatre – Michael Davis

'Osman [is] a talented young man who shows prodigious signs of a successful literary future.'
'Excellent for a first play – you'd never guess if you didn't know!' Remotegoat – Aline Waites
---------------------------------------------------------------------------------------------


Lunacy, late 13c., "affected with periodic insanity, dependent on the changes of the moon," from Late Latin lunaticus "moon-struck".

A central moon dominates an almost-the-same, nearly familiar London. A young girl has gone missing last night, believed murdered. Everyone knows werewolves lurk behind every front door. It is the duty of the State to have them hunted down, tortured and terminated. There are no police here, only 'Protection' Officers.

Sam Elvin has been locked in his mental turmoil for years, and his room for days. Apart from last night - when he was found naked and crazed on the Embankment. What choice does his anxious mother have but to call in the services of the Protection Officer? And can he prove Sam's
wolfishness before the next full moon?

Rough Haired Pointer follow The Young Visiters (* * * * * & Editor's Choice One Stop Arts, * * * * The Public Reviews, * * * * Remote Goat, * * * * What's Peen Seen) with a strange, beautiful play, in which the mediaeval legend of the werewolf, the modern malady of depression, and a young man's urge to rebel meet.

A play, which asks the question, should the sad and strange be kept out of sight, out of their minds…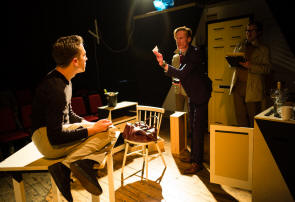 Playwright | Matt Osman
Director | Mary Franklin
Set Designer | Chris Hone
Lighting Designer | Seth Rook Williams
Producer | Jessica Stewart
Cast | Jake Curran, Loz Keystone,
Shelley Lang, Hamish MacDougall
and Jordan Mallory-Skinner


The Boy Who Cried Extended Version Trailer (Tabard Edition) from Jessica Stewart on Vimeo.