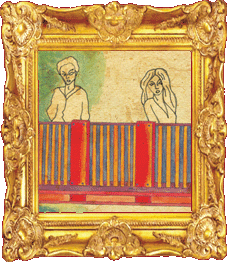 Elastic Bridge
31 Jan - 18 Feb 2012 @ 7:30pm
Tickets £14/£12

Running time 70 minutes
There is no interval.

BOOK NOW
Strawberry Blonde Curls presents
The London Premiere of
ELASTIC BRIDGE
Devised and written by Strawberry Blonde Curls

A lonely, isolated bridge is the setting for this dramatic yet subtle black comedy. Three strangers: an accountant, an actress and a librarian find themselves on the same bridge on the same day with the same intent of ending it all. As secrets and pasts are revealed, who will jump and who will fly? And will they save each other before they save themselves?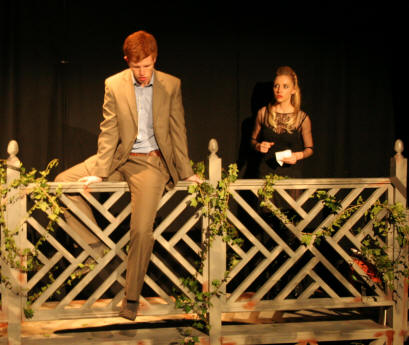 Strawberry Blonde Curls are a theatre company based in the Northwest of England. This production of Elastic Bridge has previously been performed at Unity Theatre, Liverpool and the Lowry, Salford and marks its London debut at the Tabard Theatre.

Elastic Bridge is a raw, high energy, tragi-comedy seeing how far people will go before they will eventually snap.

'a well crafted black comedy which manages to create genuine characters, and produces some genuine gut wrenching tension' Public Reviews

'set to make you laugh, make you cry and shock with a clever pay off at the end' What's On Stage.com

www.strawberryblondecurls.com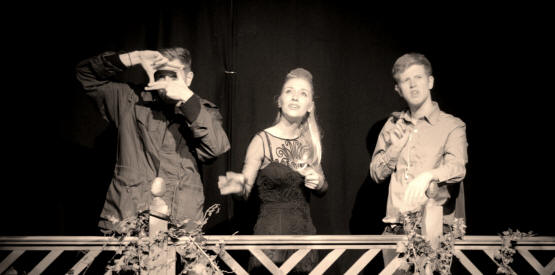 'Superb acting… Well crafted and with a brilliant final pay off …A breathtaking piece of story-telling that does much to enhance the idea of minimalist story theatre'
LiverpoolStudentMedia.com
'Elastic Bridge is testament to the statement that can push people too far. This is a clever play that makes for good entertainment arising from a tricky subject'
What's On Stage.com

'a clever piece of writing, tackling a difficult subject head-on with understanding and not just humour... more than enough to enjoy on the way to the jaw-dropping climax'
Cultural Shenanigans

Tabard Theatre
2 Bath Road
London
W4 1LW
Enquiries: 0208 995 6035