Simpatico
3 - 26 September 2015
Tue - Sat 7:30pm
Tickets £17/£15


The running time is approximately 2 hours and 40 minutes including an interval

Age guidance:
15 years and over due to strong language and themes of a sexual nature

BOOK NOW
If you are having difficulties booking
online or want to enquire about
availability its best to drop us an email admin@tabardtheatre.co.uk
Ford Transit Productions presents
By arrangement with Josef Weinberger Ltd
SIMPATICO
by Sam Shepard

Vinnie, Rosie and Carter had pulled off the perfect scam, switching racehorses and blackmailing the official that got in their way. But while Rosie and Carter prosper from their ill-gotten gains, Vinnie finds himself on the edge of society nursing his resentments and a bottle of Black Bush whiskey. Vinnie has come to a decision…

He isn't keeping their secret anymore.

Writer Sam Shepard, seen by some as America's greatest living playwright, won the Pulitzer Prize for Drama for his play Buried Child (1979). His 50 plays include Icarus's Mother, La Turista, Cowboy Mouth, True West, Fool for Love, Buried Child, A Lie of the Mind and The God of Hell.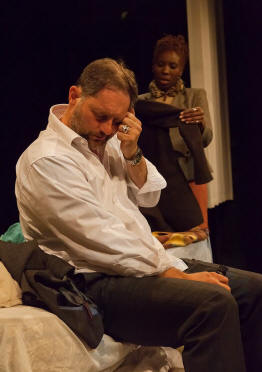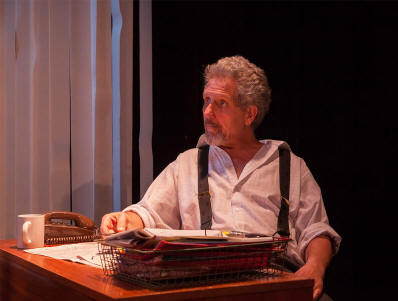 'It is like a cross between a modern film noir,
Ibsenesque thriller and a revenge drama.'
Evening Standard

'…tone of the play – succinct, laconic and easy riding –
is attractive, intriguing and amusing…" New York Post.

Starring

Stephen Chance, Michael Lawrence-Killingbach, Janet Kumah,
Edward Newborn, Emmy Happisburg, Luke Stevenson

Directed by Will Birch
Design Carmen Mueck
Lighting Martin Bristow

Twitter: @SimpaticoFT