Alces Productions presents
HOW TO BUILD A BETTER TULIP
by Mark Giesser

'a swift-moving and witty script leaving the
audience exhausted with laughter'
The Public Reviews - 5 STARS

'a witty and fast-paced play with a good cast – the humour and contemporary setting gives a new twist to the classic, and could reach out to a new audience
that maybe otherwise would not consider reading Dumas'
The Upcoming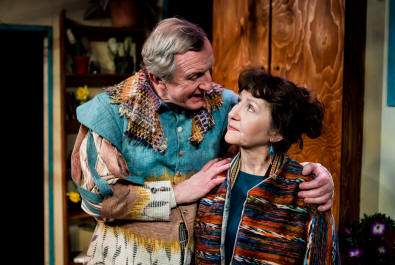 A modern comic adaptation of Alexandre Dumas' classic novel
of flower breeding and politics, The Black Tulip.

After years abroad, Dr Audrey Braddock thinks she's finally found a home for herself and her special maize plants. Lincolnshire's South Holland University may not be top-class, but at least it gives her a place to work. That is, if she can resist the incessant nagging of her 17th century Dutch ancestor, who insists that she complete his failed attempt to breed the perfect black tulip. And if she can outmaneuver Dr Adrian Vanderpol, a younger rival whose petunia experiments aren't necessarily what they seem. And if she can figure out why her wayward daughter Perci pays so much attention to Adrian's research.
Can you really engineer a weapon of mass destruction from a tulip?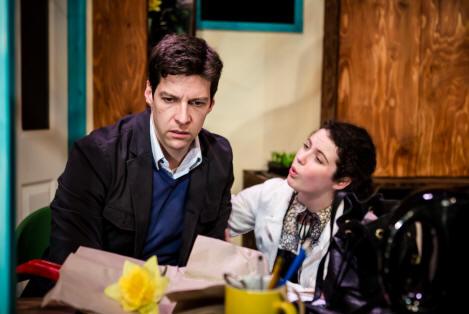 Veteran New York and London playwright/director Mark Giesser – 'the Joan Littlewood of our times' (A Younger Theatre) -- returns to the Tabard with his modern update of the classic Dumas novel The Black Tulip.
The press on past productions
How To Build A Better Tulip
'Mr. Giesser is obviously a quick study with a sense of humor … The cast earns the raucous applause it gets.' -- The New York Times
Code of the West
'Incredibly witty … fast paced … really clever.' – The Curtain Up Show, Resonance 104.4
'A wonderful production in a venue excellently suited to it.' – UK Theatre Network
Good Morning, Alamo!
'Playwright Mark Giesser's satirical take on the events leading to the infamous Battle of the Alamo … lights up with moments of inspired lunacy.' – Timeout, 4 Stars
'Inventive and intelligent satire … Uber-talented cast … an exemplary piece of new writing.' – The Stage